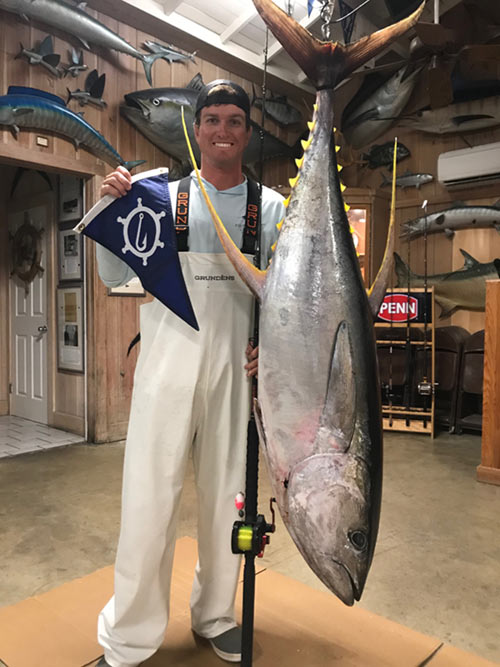 Entering Your Catch
Virtually every day of the year the WPBFC has a fishing contest underway. That means each time you go fishing you can potentially catch a contest winning fish. But as the old saying goes, "You can't win if you don't enter". For fish to be eligible for great trophies and tackle prizes, club members simply have to submit their entry on an official WPBFC catch affidavit, which must be fully completed and returned to the Fishing Club within 14 days of the catch. Submitting your catch has never been easier. Members can enter their catches via smart phone using the WPBFC's electronic fillable affidavit. Simply create "Add to Home Screen" and the created shortcut works just like an app. Enter fish at your convenience, even while you are out on the water! Of course hard copies of the affidavit can be submitted as well. It is permissible to fax (or email scanned) entries to the club (561) 832-2137. Incomplete affidavits will not be processed. Anglers do not have to kill their catch for entry in fishing club contests. Caught, weighed and released fish are eligible, providing they were weighed on an official club certified hand scale, or if you don't have a certified hand scale, you can weigh your catch at any weigh station that has a certified scale. Entering fish is that simple. Contact the club if you have any additional questions.
Junior Anglers (ages 10-18)
WPBFC Junior anglers are members ages 10 – 18 years old. Junior anglers are eligible for all award categories in the WPBFC Annual Fishing Contest (Nov. 1 – Oct. 31), annual angling trophies and All-Time Club Records. All qualifying junior angler catches should be entered and will be considered when determining the Junior Angler of the Year Award (see specific Junior Angler of the Year Award criteria on the Annual WPBFC Fishing Contest standings sheet). All juniors must catch their fish totally unassisted.
Pee Wee Anglers (kids thru age 9)
Family participation is the foundation of the WPBFC. In fact, many adult members have made their kids members of the club as of their date of birth. Pee Wee members are kids less than 10 years of age. The club encourages these kids to become active anglers and provides incentives to keep them excited about their fishing accomplishments. Pee Wee anglers should enter any fish they catch regardless of size or species. Entries must be submitted on an official catch affidavit. Pee Wee members will be recognized for their catch during the club's annual Awards, BBQ & Auction held in November. Each Pee Wee will receive one award regardless of number of fish entered during the angling year. There is no Pee Wee angler of the year award.